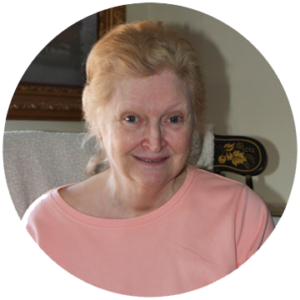 Great peace of mind
VIRGINIA, Newport, NH
Client
As a client for the past 2 years, Virginia lists the stewed tomatoes and the macaroni and cheese as favorites on her list.  "But all of the food is good, and this service is so helpful to me," she said.  "I'm unable to drive to the store as often as I would like, so having the meals delivered give me a great piece of mind."
"I tell all of my friends how great the food is."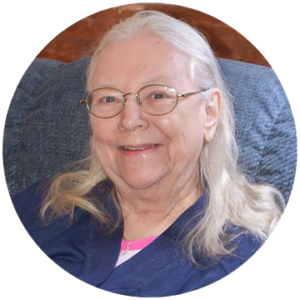 A true blessing
LESLEY, Newport, NH
Client
Unable to drive due to a medical issue, retired photographer Leslie calls Meals on Wheels "a true blessing.  The food choices are outstanding."
She shared that as she gets back on her feet, the home deliveries of meals and companionship from the drivers has been an important part of her recovery.  She doesn't have family in the area and says "it's reassuring to know that meals are taken care of.  This makes a big difference to me in my life."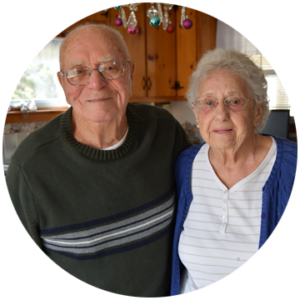 They're really a great help
HAZEL AND JOHN, Newport, NH
Clients
Married 74 years, Hazel and John are plenty active, but do appreciate some help with meals.  On this day, they took a break from some household chores to share their experiences with the Meals on Wheels program.
"We enjoy all of the food," says John, who is 92.  "And it's always fun talking to the drivers."
For her part, Hazel, who is 91, likes the program as it's hard to make dinner some days.  "This really is a great help to us," she said.  Like John she says all of the food is great but added" the macaroni and cheese is my favorite."
"This really is a great help to us," she said.  "I don't know what we'd do without them."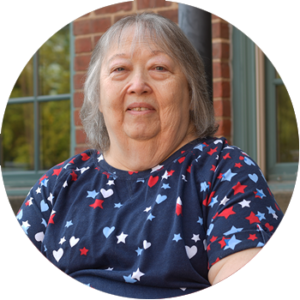 They Never Disappoint
BEV, Keene, NH
Client
"The food makes me feel good," says Bev.  "It really is service with a smile."
A native of Dorchester, MA, she's been getting meals delivered for past seven years.  She likes all the meals but counts Macaroni and Cheese among her favorites.  "That knock at the door truly means the world to me," she says.  "The drivers are always so nice and upbeat. You really have no idea what this means to me, these interactions are so important."
"They never disappoint."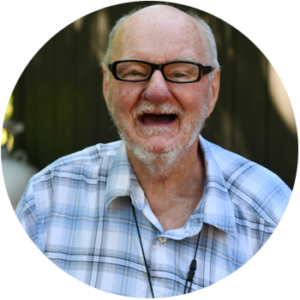 You Can't Ask For More
KEN, Keene, NH
Client
"The people from Meals on Wheels make my day," says Ken.  "Everyone who comes is so friendly, I always look forward to seeing them."
A native of nearby Belows Falls, VT and "74 years young," he credits the meals and interactions with drivers with helping him live on his own.  He's been getting meals for over 10 years and says "The food tastes good and it is nutritious.  You can't ask for any more than that."
I Highly Recommend It
HAZEL, Keene, NH
Client
A client of Meals on Wheels for the past several years, Hazel has only one food request.  "I'm not a fan of tomatoes," she said.  "Otherwise, the food is excellent.  I like everything!"
A lifelong resident of Keene says she loves the area and that the delivery service, and the check-ins are important aspects of being able to stay at home.  "I really appreciate the people who bring the food," she says.  "They're very friendly and I enjoy talking to them."
Hazel first learned about Meals on Wheels via her mother, who had been a client.  "I know that having the meals delivered was a huge comfort to my mother," she says.  "This is a great program; I highly recommend it!"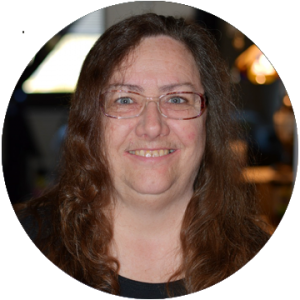 A WONDERFUL PROGRAM
Brenda, Concord, NH
Meals on Wheels Client
Among her favorite meals are fish and Swedish meatballs but what also means a lot to Brenda are the regular check-ins. "They really lift my spirits. I can't say enough about what that means to me."
Brenda enjoys doing crafts and taking care of her bird, Sweet Pea. It's hard for her to get around sometimes so having the meals home delivered has meant a lot to her quality of life. She knew about Meals on Mheels from family members and is glad she started the service for herself about 2 years ago. "They (CAPBM) really do take care of us," she says.
"They always ask how I'm doing. Sometimes they even call me to check in. This is a wonderful program."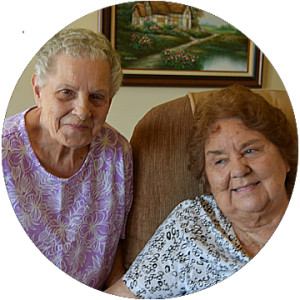 BETTER TOGETHER
SHIRLEY AND ARLENE, Strafford County
Meals on Wheels Clients
"You don't have to do it all yourself," says Shirley, a Meals On Wheels client.  "Having the meals home delivered has made such a big difference in my life." Shirley and her roommate Arlene have been Meals on Wheels clients for several years.  The pair say they initially didn't know if they qualified for the service but are now very glad they decided to join.
"I love all of the people who deliver our meals," says Arlene.  "They are very nice. . .I really couldn't ask for better."
Each has health challenges which can make cooking difficult.  Among their favorite meals are meatballs, chicken and vegetables, and meat loaf.  They also speak highly of the check-ins which they feel helps keep them connected and safe.  "There's no doubt that this wonderful service is one reason I can stay here," noted Arlene.  "This is where I want to be."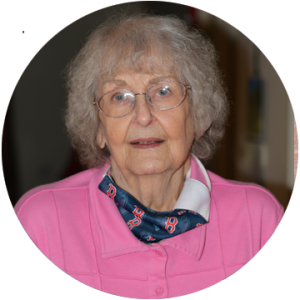 IT'S A GREAT PART OF THE DAY
ALICE, Concord, NH
Meals on Wheels Client
"I love the food and visits from Rich and the others," says Alice with a smile. Now 84, she lives in a high-rise apartment in Concord and is sometimes limited by her arthritis. "Sometimes it's hard to move around or cook," she says. "That's why getting the meals at home is such a big help." Alice receives her meals from Rich at CAPBM, who has known her for years. We talk about our families. It's a great part of the day."
Alice first began receiving meal deliveries over 10 years ago and credits the service for helping her remain independent and able to live on her own. Among her meal favorites are chicken, steamed vegetables, and hot dog with beans. "Having the meals home delivered has been a godsend. I always recommend this service to all of my friends."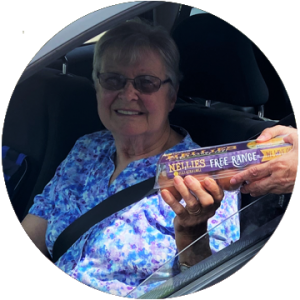 MEALS AND COMPANY
OLIVE, Lebanon, NH
Meals on Wheels Client
Macaroni and cheese and meatloaf are among Olive's favorite meals, but she says, "all of the meals here are great. . .and to not have to make dinner for myself is wonderful!"
As she waits in the line for a "Grab and Go" meal, the former librarian (a career of over 45 years!) said that she enjoys coming to the senior center for the meals and company. "It's nice to see and talk to people. Everyone here is so wonderful."