Drawn together by a common mission of helping seniors in need, a group of concerned citizens and local leaders gathered at the First Congregational Church in Lebanon. The year was 1972 and the meeting was organized by the University of New Hampshire. Discussion items included: housing, transportation, recreational activities, spiritual well-being, health, employment, and retirement. Among those in attendance were 14 committed individuals who would go on to form a new community non-profit – the Lebanon Senior Citizens Council.
Over the next few years, the group sought to build programs and services for those in need, such as healthy meals and access to transportation. They also built critical collaborations between various social service agencies, all with an eye toward supporting seniors in need and enabling them to live safely at home as long as possible.
As awareness of the program grew so did the need for services and organization, then known as the "Upper Valley Council" was designated as the senior nutrition provider for Grafton County by the state. Soon the Council was asked to manage senior transportation services for Grafton County as well. By 1977, with its service area now comprising the whole county, the Council formerly changed its name to Grafton County Senior Citizens Council (GCSCC) to better reflect the breadth of its county-wide mission.
Today, GCSCC serves more than 8,000 older and homebound adults, providing nearly 200,000 meals, more than 15,000 rides and nearly 10,000 outreach and counseling visits each year.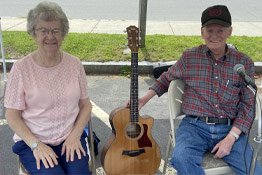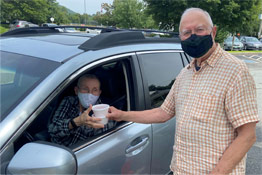 Locations:
Horse Meadow Senior Center 91 Horse Meadow Road, North Haverhill, NH, 603-787-2539
Lin-Wood Senior Center 194 Pollard Road, Lincoln, NH, 603-745-4705
Littleton Area Senior Center 77 Riverglen Lane, Littleton, NH, 603-444-6050
Mascoma Area Senior Center 1166 US Route 4, Canaan, NH, 603-523-4333
Newfound Area Senior Services, Bristol United Church of Christ, 15 Church Street, Bristol, NH 603-744-8395
Orford Senior Center, Congregational Church, Dartmouth College Hwy, Orford, NH, 603-353-9107
Plymouth Regional Senior Center, 8 Depot Street, Plymouth, NH, 603-536-1204
Upper Valley Senior Center 10 Campbell Street, Lebanon, NH, 603-448-4213
Towns Served:
Alexandria, Ashland, Bath, Benton, Bethlehem, Bridgewater, Bristol, Campton, Canaan, Dorchester, Easton, Ellsworth, Enfield, Franconia, Grafton, Groton, Hanover, Haverhill, Hebron, Holderness, Landaff, Lebanon, Lincoln, Lisbon, Littleton, Lyme, Monroe, Orange, Orford, Piermont, Plainfield, Plymouth, Rumney, Sugar Hill, Thornton, Warren, Waterville Valley, Wentworth, Woodstock
Zip Codes Served:
03215, 03222, 03223, 03240, 03241, 03251, 03262, 03264, 03266, 03285, 03293, 03561, 03574, 03580, 03585, 03586, 03740, 03741, 03748, 03755, 03756, 03768, 03771, 03779, 03780