For nearly 50 years, we've been proud to serve those in need across Carroll County. Each year, we serve nearly 500 households and provide more than 90,000 nutritious meals between home delivery and via one of our four satellite locations.
Our mission is powered by 18 staff and more than 120 volunteers providing over 7,000 hours in service, all driven by a singular need to help seniors and homebound adults stay safe at home. Our volunteer board of directors also plays a vital role in not only supporting our work, but also helping to secure financial support. In addition to our core programs, Ossipee Concerned Citizens is proud of its legacy of collaboration toward a healthier community. Key partners include state and local government, Ossipee Round Table, Ledgewood Farm, NH Food Bank, Value Land, Hannaford's Supermarkets, and the Community Action Program among others.
As the region recovers from the pandemic, we are looking forward to re-establishing congregate dining, continuing to improve our building and programs, and reaching out to more seniors in need.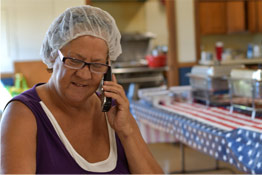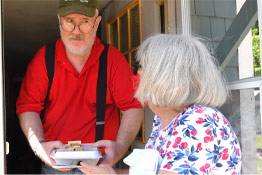 Locations Served:
Ossipee, Center Ossipee, West Ossipee, Water Village, Chocorua, Wakefield, Union, Sanbornville, East Wakefield, Freedom, Granite, Moultonborough, Sandwich, Tamworth, South Tamworth, Effingham
Towns Served:
Albany, Bartlett, Brookfield, Chatham, Conway, Eaton, Effingham, Freedom, Hale's Location, Hart's Location, Jackson, Madison, Moultonborough, Ossipee, Sandwich, Tamworth, Tuftonboro, Wakefield, Wolfeboro
Zip Codes Served:
03227, 03254, 03812, 03813, 03814, 03816, 03818, 03830, 03832, 03836, 03846, 03849, 03860, 03864, 03872, 03882, 03883, 03886, 03890, 03894