Tri-County Community Action Program, Senior Meals of Coos County, provides nutrition and social opportunities throughout Coos County by offering congregate dining programs, home delivered meals (Meals on Wheels) and a Senior Center located in Berlin. Each of these services helps to promote the independence, well-being and health of those who are eligible in a meaningful, confidential and respectful manner.
Congregate dining is offered to those aged 60+ to enjoy a nutritious noon-time meal along with opportunities to socialize with their peers and to perhaps volunteer their time and talents. Some of the many options for volunteering are leading a nutrition/wellness class, setting/clearing tables, decorating the site, welcoming and checking in diners, packing/packaging meals and unloading food deliveries. Congregate dining sites are located in Berlin, Lancaster, Colebrook and Whitefield.
Home delivered meals – Meals on Wheels are prepared in three kitchens located strategically throughout the county in Colebrook, Berlin and Whitefield. Meals are delivered to eligible participant's homes throughout Coos County by our trained Meals on Wheels teams who along with a friendly "hello" also provide a well check to verify that the individual is home and safe.
Our Senior Center is located in Berlin and offers older adults the opportunity to engage in many activities, for instance, participation in line dancing, cards, bingo, yoga, bone builders, nutrition and health workshops, day and multi day trips and many other options geared toward today's older adults.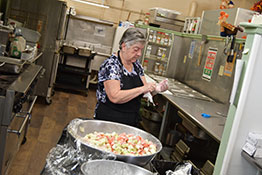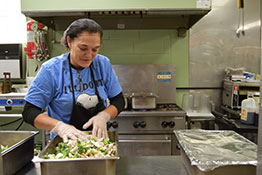 Senior Meal Locations
Berlin Senior Center, 610 Sullivan St. Berlin, NH Tel: 603-752-2545
Colby Commons, Colebrook, NH Tel: 603-237-4957
Jefferson Road, Whitefield, NH Tel: 603-837-2424
Towns Served
Berlin, Clarksville, Colebrook, Columbia, Dummer, Gorham, Lancaster, Groveton, North Umberland, Randolph, Stark, Stratford, Carroll, Twin Mountain, Dalton, Errol, Jefferson, Milan, Pittsburg, Shelburne, West Stewartstown, Whitefield
Unincorporated Places
Atkinson / Gilmanton Academy Grant, Bean's Purchase, Chandler's Purchase, Cutt's Grant, Dixville, Green's Grant, Kilkenny, Martin's Location, Odell, Sargent's Purchase, Success, Wentworth Location, Bean's Grant, Cambridge, Crawford's Purchase, Dix's Grant, Erving's Grant, Hadley's Purchase, Low & Burbank's Grant, Millsfield, Pinkham's Grant, Second College Grant, and Thompson & Meserve's Purchase
Zip Codes Served
03570, 03592, 03576, 03588, 03581, 03584, 03582, 03593, 03595, 03598, 03579, 03583, 03597, 03597