Since 1979, the Gibson Center for Senior Services has provided meals and transportation services, as well as social and educational programs, to seniors in the Greater Mount Washington Valley.
Services
Home-cooked Meals on Wheels to Albany, Bartlett, Chatham, Center Conway, Conway, Eaton, Hart's Location, Jackson, Madison, and North Conway
Congregate dining in the Sprague Dining Room at our main site
For those who prefer "grab and go", we also make hot meals available
Numerous social and physical activities, trips, and excursions
Door to door bus service for medical appointments, employment and other daily errands
An on-site thrift shop
Medicare counseling, computer literacy tutoring, help with advanced directives, VA benefits counseling and connections to other social services and programs such as home modifications
A Senior Resource Navigator
The Gibson Times, a free monthly newsletter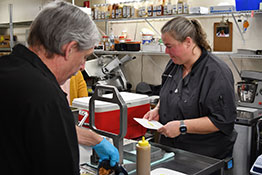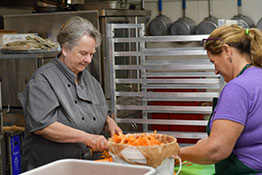 Our work is supported by a caring and dedicated group of 15 staff and over 100 volunteers who come to work with a singular mission of putting the needs of our clients first and foremost. We are also supported by an amazing group of community leaders who serve on our board, support special events, and provide charitable donations.
Towns Served
Albany, Bartlett, Chatham, Center Conway, Conway, Eaton, Hart's Location, Jackson, Madison, North Conway
Zip Codes Served
03818, 03845, 03813, 03818, 03832, 03812